Rumor has it that it seems to be one of the most effective diets out there. You can weigh 10 kilograms in just 2 weeks lose weight with the metabolic dietit says on the Internet. But what is it about this new form of nutrition? How does the metabolic diet work and does it really do what it says on the tin? We clarify!
This is what awaits you in this article
How does the metabolic diet work?
The metabolic diet should - as the name suggests - be complete in just 2 weeks Metabolism (metabolism) crank and a new one Prevent weight gain in the long term. The principles are always the same, even if there are now some modifications and forms of the diet, such as the blood group diet or the Max Planck method.
The main focus of the Metabolic diet however, is strong in all methods low-carbohydrate diet. The reason for this is Maintaining blood sugar levels; Using little sugar, wheat flour and other fattening foods prevents the insulin content in our body from fluctuating rapidly and strongly.
In order to absorb sufficient calories, the metabolic diet is based primarily on Proteins and fats resorted to. By the almost empty carbohydrate stores the body can fall back on the fat reserves more quickly.
A high-fat diet also causes the formation of the Metabolic hormone leptin; this informs our brain as soon as we are no longer hungry. A diet high in protein and fat should therefore do the trick Curb your appetite are available as assessories. Stimulate metabolism. You can now find out which foods are at the top of the menu.
Low carbohydrate & high protein foods
The classic metabolic diet has clear guidelines that look very similar to a low-carb diet. When calculating the food to be consumed daily, it is assumed that a woman eats that per day 1.000 grams of food takes. In the metabolic diet, this amount is made up as follows:
300 g vegetables
200 g of dairy products
200 g potatoes / grain
200 g of fruit
100 g of meat
The following foods are ideal for the metabolic diet due to their low carbohydrate content and the high composition of fats and proteins. There are of course no limits to your imagination and taste, especially when it comes to vegetables.
| | | | | |
| --- | --- | --- | --- | --- |
| Vegetables | dairy products | Grain | Fruits | Meat |
| broccoli | lowfat quark | Whole grain bread | blackberry, blueberries | Chicken |
| cabbage | cottage cheese, | Brown rice | peach | Turkey |
| salad | yoghurt | Spelt | Mango | lean fish |
| mushrooms | milk | Quinoa Salad | Grapefruit | |
| etc. | etc. | oats | etc. | |
By the way: also with the Choice of drinks you should avoid sugar and carbohydrates. Unsweetened tea and coffee are always allowed in addition to water. On the other hand, alcohol is taboo during the metabolic diet!
Is a metabolic diet also possible for vegetarians / vegans?
The metabolic diet is based on a diet rich in protein and fat. These macronutrients come primarily from an omnivorous diet Dairy and meat products, so that a metabolic diet seems almost impossible, especially as a vegan.
In fact, as a vegan or vegetarian, it is harder to find the right alternatives that contain enough protein and fats. To none Nutritional deficiency trigger, you should not follow the metabolic diet for more than 2 weeks in this case.
Plant-based sources of protein that you can fall back on during the diet are for example Legumes, oatmeal, nuts, soybeans (tofu) and seitan. Most of all, however, should all kinds of vegetables Be the main part of your diet.
Can you lose weight in the long term with the metabolic diet?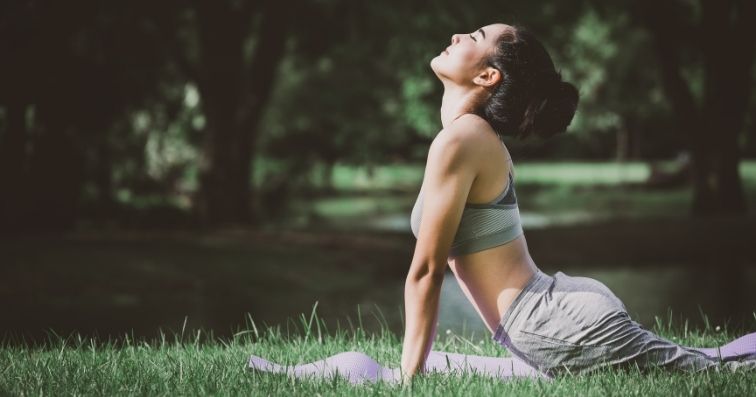 That the metabolic diet for long-term success contributes is scientifically not proven. It is clear, however, that a few kilos will disappear in the first few weeks. Much of this lost weight, however, comes from the big one Water lossso one Jojo effect can hardly be avoided after the diet.
Due to the often lower food and calorie intake and the lower basal metabolic rate, you should do regular exercise against the Loss of muscle mass struggle. Since you consume a lot of proteins during the metabolic diet, it makes sense to use them to build up and maintain your muscles.
Even if the successes of the metabolic diet have not yet been fully researched, the protein-rich one seems to be ketogenic diet to work in the long term in some cases. Without constant diligence, however, these goals are difficult to achieve. The metabolic diet is therefore more suitable for quick, but short-term weight loss success before the next vacation.
The Risks of a Metabolic Diet
Indeed, the metabolic diet is due to the high protein intake not for everyone and not as a permanent form of nutrition suitable. Especially diabetics as well as people with kidney disease and people with cardiovascular disease should never go without the metabolic diet Consultation with a doctor . perform
In the long run, the metabolic diet is an unsuitable form of nutrition, which due to its "Crash Diet Character"Is also not recommended by the DGE (German Nutrition Society). According to studies, the high protein content can even lead to problems with the metabolism or cause kidney damage in the long term. A nutritional deficiency cannot be ruled out due to the low-carbohydrate diet.
To tackle the metabolic diet risk-free, you should get one limited period of 2 to a maximum of 3 weeks choose. During this time, you can lose a lot of weight on the metabolic diet. We would now like to reveal to you which alternative leads to weight loss in the long term and without the yo-yo effect.
Lose weight in the long term: an alternative to a metabolic diet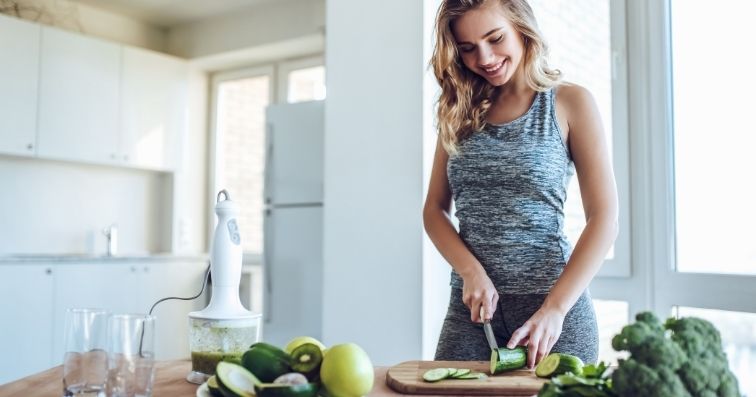 Those who want to lose weight and maintain their weight in the long run should get theirs Permanently change eating habits; the metabolic diet is not suitable for this as it strong restrictions and calls for changes that in the long run can end in nutritional deficiency or worse. Better weight loss results without the yo-yo effect can be achieved simply by adhering to 3 essential points to reach:
Balanced diet with a slight calorie deficit
Daily exercise & regular sports units
Sufficient sleep, breaks and relaxation
A balanced diet is important to provide our nutrient balance with the necessary Vitamins, trace elements and macronutrients to supply. Vegetables in particular, but also whole grains, dairy products, fruit and moderate fish and meat consumption contribute to one wholesome nutrition where you will not miss anything in the long run.
To lose weight, you should have one slight calorie deficit of 200 to 400 kcal per day that you deduct from your personal energy needs. Avoiding industrial sugar and wheat can also help you lose weight. In order to maintain all body functions, you should use your Never fall below the basal metabolic rate.
An eventful everyday life with sufficient recovery and regular exercise sessions contributes to muscle maintenance and weight loss. At the same time, you will notice that you are more energy and likely to feel more comfortable without the restrictions of metabolic diet.